I've always been a bookworm. As a young boy at school – I avoided people most of the time, much preferring to bury my head in a good book. I distinctly remember one of my teachers kicking me out into the playground in the vain hope that I might start to build some social skills – but that wasn't to come until much later.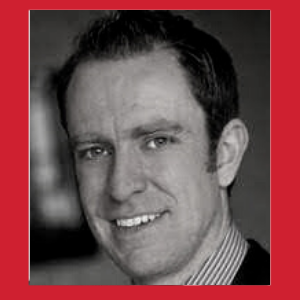 Fast forward to 2005 and I graduated from university as an electronics engineer and abruptly entered the world of employment. Working in corporate life was a stark contrast to the immersive learning world of university. I'd strung it out for as long as possible – seven years at Sussex University had left its mark.
After a couple of engineering jobs in Sussex, I moved to Kent to take a position at a large technology company in Dover. We had to sell our house to move to Kent which was a challenge: it was 2007, the housing bubble had burst, we lived on a main A road, opposite a pub and about 50 yards from another pub. I tried commuting from Eastbourne to Dover, but it wasn't realistic, and, in the end, I gave in to the inevitable and began to rent a bedsit in Dover during the week, going home to my family at weekends.
Being a 'doer', I decided to fill the time in the evening by starting my first business. Like most businesses, it involved a significant level of sales to be successful. As a non-people person that was my biggest challenge. So, I started learning and most importantly putting into practice the salient lessons. What followed was an incredible journey that led me to build my business to six figures and genuinely look forward to meeting people and present in front of audiences.
One of the first books that was recommended to me whilst in employment was: "Frogs into Princes" by Bandler and Grinder. This is widely regarded as the authoritative and founding book on NLP (Neuro Linguistic Programming). This helped me with communication, particularly business emails. I was able to word requests and constructive responses in a way which frequently elicited the outcome that I was seeking. For example – one tiny takeaway from the book was to avoid as far as possible "I" and "but" in any email or telephone communication. This is challenging to begin with and takes quite a bit of effort to form the habit. Once adopted this strategy alone can massively improve the resonance of a business or sales communication. The book has been written very cleverly – it's not a list of what to do and how to do it, rather it is written as a report of a seminar that Bandler & Grinder ran. As a reader, you visualise this event and imagine yourself as part of the audience. The information is then delivered with your learning, open minded brain fully receptive. Of course, the seminar never actually took place – it's simply a very effective "frame" to deliver the content.
In face-to-face sales, the majority of communication is non-verbal. Most of this is subconscious which can be a blessing and a curse. As a shy and socially awkward person in sales I needed a lot of guidance on effective leverage of body language. The ultimate guide came to me by chance. I attended an evening sales seminar ran by an overenthusiastic Aussie: Alan Pease. At the end, they offered a series of books for a package price. I bought the lot. The one which stood out was "The Definitive Book of Body Language" by Alan and Barbara Pease. It absolutely blew me away – the level of detail that was described, for example the subconscious will judge and make decisions based on the pupil dilation of the person they are talking to. If you understand this, you can aim to always have natural light behind you when pitching a client so that your eyes look authentic. This isn't about tricking the system, rather understanding it and presenting yourself in the best possible way.
Another learning from The Definitive Book of Body Language was, when at a networking event to quickly scan the floor for the position of feet. It is often the case that people will sub-consciously indicate their feelings about a conversation using the angle and position of their feet. It's an incredibly fast and powerful way to read a room and therefore make sure that you do approach someone who is open to starting a new conversation or including you in theirs. It's also a good way to spot when someone needs rescuing!
The next opportunity on my learning journey was an audio CD set recommended to me by a colleague: "The Magic of Colours" by Jerry Clark. It is a disarmingly brash set of audio programs designed to explain that the golden rule: do to others as you would like to be done unto, is utterly ineffective. For example, a decision maker type dominant personality would much rather have a short, to the point conversation whereas a nurturing dominant personality would be much more comfortable having a long chat and making sure that everyone was happy with the outcome. It's a very unique way of delivering what is commonly known as DISC profiling. There are many different programs and books out there. Jay's is almost certainly not the best – it was very useful for me though and really helped me to tailor my business conversations to be effective and results driven.
Early in my business networking journey, I was pointed in the direction of "The Jelly Effect" by Andy Bounds. I don't recall who it was that first recommended this book, I would dearly like to thank them. It is the second most practically effective and impactful business book I have read. The author Andy grew up with a mother who was almost entirely blind. That meant that he had to find a way of describing her environment and events in a simple way that would get her to understand as quickly as possible. By doing this repeatedly, he developed a uniquely powerful and effective way of communicating. His services are, justifiably very expensive. His book is under £8 on Amazon. It will be the best investment you ever make in the sales area of your business. By implementing the techniques in the book, I transitioned from being an average member of my networking group to giving and getting a very sizeable level of business. It genuinely changed my life as I was happily able to tell Andy when I met him several years after first reading his book.
All the time I was building my business, I continued to work in corporate life as an engineer during the day. The positive impact of my self-development was recognised, and I was promoted to senior manager. This brought a whole load of new challenges. Managing people is very different to selling a product or service to a customer. It's often the worst thing for a talented engineer to be promoted to a people-oriented position. During my journey as a manager, I was introduced to "It's Your Ship" by Captain Michael Abrashoff. It's the story of the lowest performing ship in the US Navy being turned around by a man who understood people on a visceral level. It taught me how to listen, when to compromise and when to stick to my (metaphorical) guns. Anyone managing people needs to read that book at least once – it's authoritative.
Going to BNI breakfast networking meetings in the morning, running a team during the day and my own business in the evenings was starting to take its toll. Around this time, I picked up a book that I had owned for a long while but never really got into: "The Four-Hour Workweek" by Tim Ferriss. It's an incredibly rich, dense book and it took a while to fully absorb and digest. Of course, the title is tongue in cheek; Tim doesn't really advocate spending four hours only on work every week, rather he makes some challenging suggestions that we can all work much, much more efficiently. And more importantly can work only on the things which bring us joy. As Ivan Misner says "in your flame" – on the things you love, rather than "in your wax" – the things that hold you back. By implementing many of the ideas and techniques in the book, I found my workday shrank a little and became a lot more productive. I started to employ virtual assistants, located around the globe, ruthlessly outsourcing and protecting my time budget. To this day, I still employ the services of Evelyn: a virtual assistant based in the Philippines. She has my back, understands my business perfectly and is very cost effective. Global outsourcing is not limited to large corporations. There is an important moral code and etiquette depending on the culture of the country that the virtual employee is located in. For example, in the Philippines there is a culture of the "thirteenth month" whereby employees are paid an extra month's salary as a bonus in December.
Jonathan Hamilton is the Executive Director for the BNI Surrey region. Father to three amazing children, he lives with his partner in leafy Surrey and is a keen blogger and kite surfer in his spare time. Jonathan also continues to maintain an interest in the business which led him to BNI as a Utility Warehouse Partner.